Online Healthcare Programs
Request more information

To learn more about the University of New Haven, fill out the form below and we'll be in touch soon.
No application fees for the upcoming term!
The Next Step in Your Career Begins with an Online Healthcare Degree from the University of New Haven
The well-being of society depends on skilled and passionate healthcare professionals. Strengthen your skills to make a stronger impact as a healthcare leader with an online master's degree from the University of New Haven. Developed for your professional success, our online healthcare degrees explore industry innovation and deliver the expertise necessary for advanced career opportunities.
Our online healthcare programs are completed through a virtual learning environment that offers flexibility and unlimited access to coursework so you can learn anytime, anywhere. Each course is taught by faculty members who are industry experts with years of experience in their fields of study. They provide each student with careful instruction and offer personalized attention through virtual discussions and conferences.
Master of Arts in Clinical Mental Health Counseling
Get the training you need to become a licensed professional counselor and pursue an optional forensic mental health concentration in this low-residency program.
Time to complete: 2.5 years
Total credits: 60
Number of courses: 20
Master of Public
Health
Become qualified for careers on the frontlines of public health and customize your degree with focus areas in global health, health education and promotion, and health informatics.
Time to complete: 2 years
Total credits: 42
Number of courses: 14
Master of Healthcare Administration
Develop the skills you need to become a leader in today's dynamic and complex healthcare system with this 100% online MHA program. Our program is one of just four in New England that is accredited by the Commission on the Accreditation of Healthcare Management Education (CAHME).
Time to complete: 1.5 years
Total credits: 36
Number of courses: 12
Why Choose the University of New Haven?
At the University of New Haven, we are dedicated to helping you achieve your professional goals. Our students benefit from:
Experiential Collaborative Learning
Development of Real-World Skills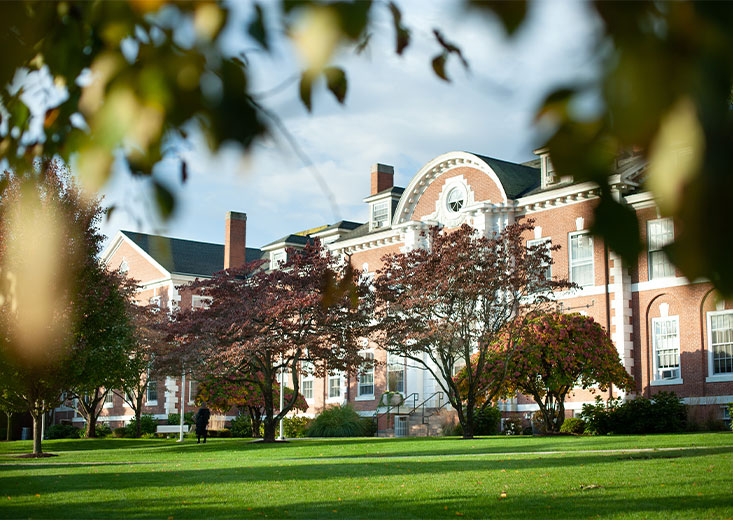 About the University of New Haven
The University of New Haven is a private, nonsectarian, independent university that has been recognized by The Princeton Review and U.S. News & World Report for academic excellence. Located between New York City and Boston in the shoreline city of West Haven, the University is a diverse and vibrant community of students from across the globe.
The University has been accredited by the New England Commission of Higher Education since 1948 and is chartered by the General Assembly of the State of Connecticut.