The University of New Haven Online
Three start dates per year (January, May, August)
Request more information

To learn more about the University of New Haven, fill out the form below and we'll be in touch soon.
No application fees for the upcoming term!
Save 10% on Tuition and Pay No Application Fee
Thanks to a partnership with select organizations, you could be eligible for a 10% tuition reduction* on an online program at the University of New Haven if your organization is partnered with our Learning Partner Network. Also, the $50 application fee is waived for the upcoming semester.
Take advantage of the opportunity to save on a high-quality education. At the University of New Haven, you'll learn at your own pace and study 100% online. Plus, you can connect with tutors at the Center for Learning Resources (CLR) for additional help.
Choose from the eight master's degree programs below and learn more.
Experiential Collaborative Learning
Development of Real-World Skills
Undergraduate Programs (Degree Completion)
Get Started
Make your education even more affordable with the partnership between the University of New Haven and select employers. Also, check with your HR department to see if your company's tuition reimbursement plan can help you save even more.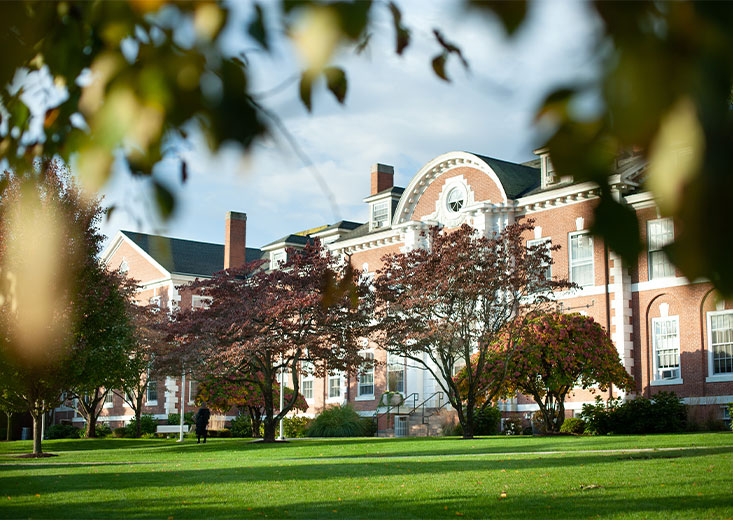 About the University of New Haven
The University of New Haven is a private, nonsectarian, independent university that has been recognized by The Princeton Review and U.S. News & World Report for academic excellence. Located between New York City and Boston in the shoreline city of West Haven, the University is a diverse and vibrant community of students from across the globe.
The University has been accredited by the New England Commission of Higher Education since 1948 and is chartered by the General Assembly of the State of Connecticut.
*Must be an employee or member of an organization in the university's Learning Partner Network. Tuition discount applies only to New Haven University online programs and may vary by program. This discount is for tuition only and cannot be combined with any other tuition discounts or institutional scholarships. To confirm tuition discount and program details, please consult an admissions representative at onlineinfo@newhaven.edu. Information presented may be revised without notice.
**Program not eligible for the 10% tuition discount.